CRM : 5 tips on choosing your solution
For a few years now, CRM has been gaining popularity. In fact, according to Julian Poulter, research director at Gartner, this sector has a growth rate of 16%. In fact, a large panel of solutions, with different options and functions are being launched. CRM tools actually allow businesses to work in a more efficient way and reach its goals. And, in order to do that, the tool should answer a few criteria.
Choosing the right CRM solution is a strategic move.
1- Identify and prioritize your needs
Your CRM tool will help tackle both sales and marketing tasks within your business. You can use it to manage your contacts, optimize your sales activity, manage your marketing campaigns and structure an efficient client service. Actually, identifying the main options that you need and establishing a checklist are key.
There is not right or wrong way of deploying a CRM tool : every business is unique and is looking to meet different needs.
2 – Choose a CRM solution that is adapted to your budget and your teams
Once you have identified your needs, you can start looking for the right tool. Your team members will spend most of their time using this tool, so make sure you go for an ergonomic and user-friendly one, that is aligned with their skills. Otherwise, the your CRM deployment project might be seen as an obstacle to them.
Also, if you have the resources, you can also develop a customized CRM solution with the perfect options and interface for your teams and your business.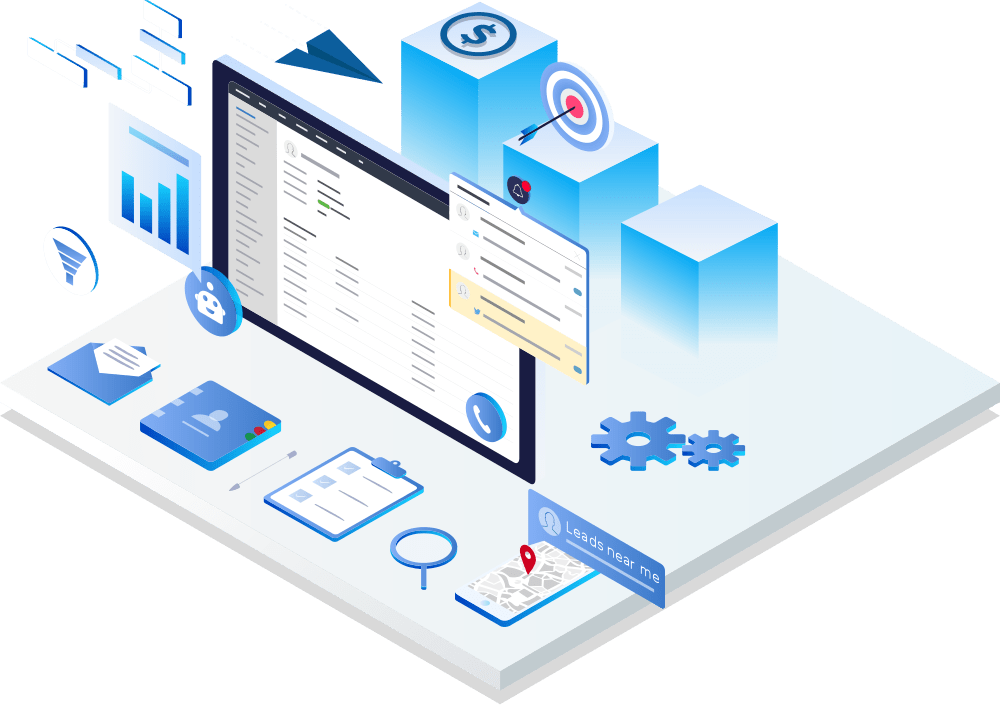 3 – Keep in mind the synchronisation of your CRM
When you choose your CRM solution, it is important to take its compatibility into account, with your other marketing and sales tools. Actually, you should be able to have the right information regarding your clients. For example, your marketing team should be able to tell the difference between a prospect and a client, or know the stage of a prospect within the sales funnel.
To sum up, your CRM is an essential pillar for your marketing and sales strategies that will allow you to trigger the right action at the right moment.
4 – Choose the right CRM solution
Is your activity B2B or B2C ? Do you work with small companies or multinationals ? Whatever the answers are, the solution you'll choose might not be suitable for your competitor for example. In effect, it should answer your activity. Do your salespeople travel to meet clients ? Do you have access to an internet connection ? If yes, it is essential to go for a CRM solution that can be used on a smartphone or a tablet. In reality, this will help your teams access all the important information, no matter where they are
Accessibility is key when choosing a CRM solution.
5 – Your CRM's security is crucial
Your clients' information is stocked on your CRM solution. Evaluating the security of your software is key to keeping all this data safe. Unfortunately, having your database hacked can be extremely difficult for your business, from a practical and a legal point of view.
You'll find some security guidelines you should follow regarding the information security management.
Regardless of your company's structure, you should go for a user-friendly CRM solution. If you're a multinational, your CRM solution might need to be highly customisable to meet your needs. It is important to make your CRM tool evolve with your needs and those of your clients.
We generally recommend these tools to our clients.