EMW supports & recommends international companies on their digital projects by mobilizing its team on the 3 main stages:
EMW will support you with the elaboration of the digital strategy, starting by carrying out an audit to understand your needs and elaborate the right strategy.
The second step is base on the implementation of the strategy. EMW identify the differents levels in digital marketing and defines missions between the 2 parts, according to their skills.
The diversity of profiles within the Excuse My Web team allows us to be reactive, creative and innovative!
Once the strategy is implemented, EMW continues to monitor the project and constantly propose digital innovation. EMW makes sure that the levers established allow you to reach your goals. We schedule regular client meetings to analyse your performance and optimize it. Throughout our project, the Excuse My Web team is committed to being responsive and focusing on your final objective.
For further questions, drop us a message !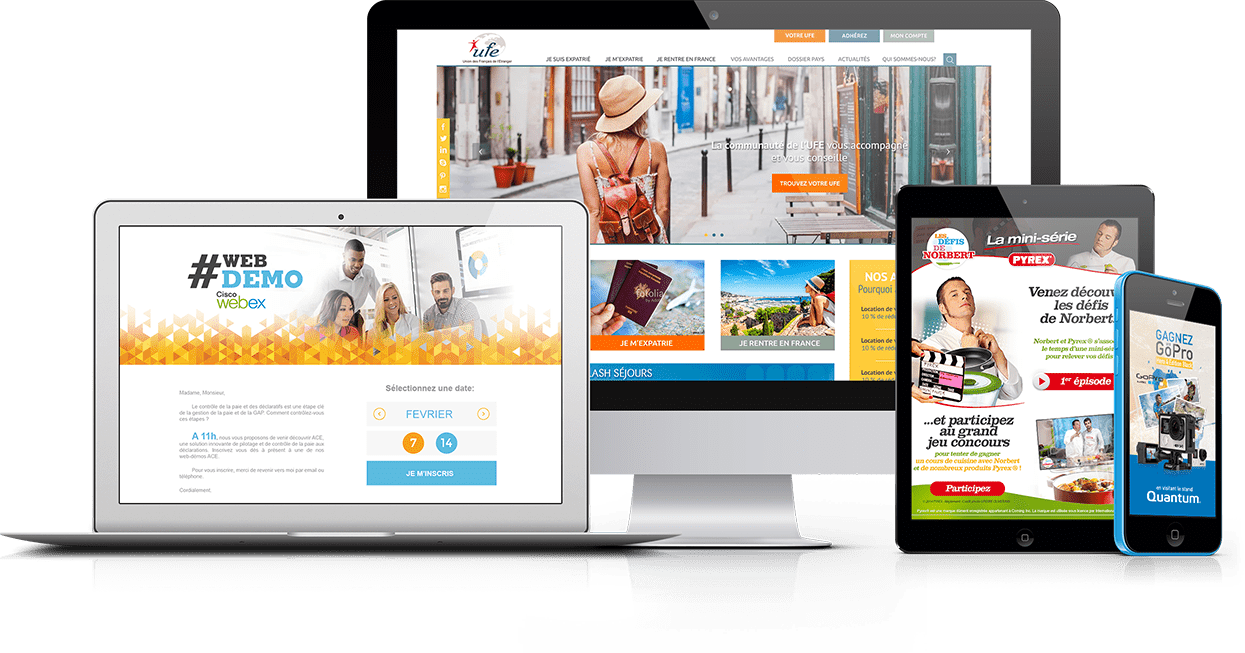 OUR EXPERTISE
The digital marketing universe is complex. Discipline is required to ensure your strategy's consistency and harmony. Not only does the Excuse My Web team provides its expertise on CRM and Marketing Automation, but also offer a 360 guidance for your digital transformation.
UX / UI

Webdesign

Web Development

SEO

Inbound Marketing strategy

Landing page / call-to-action / forms

Lead flow / email marketing / marketing automation

Smart content / questionnaires / customization

Communication strategy

Community management

Content creation

Social ads

Our team helps you enhance
your marketing performance
Improve your digital strategy now !
Support your business with the help of digital experts and enhance your performance while increasing your ROI.