Choosing the right CRM solution!
Here are the basic features of a CRM tool:
Contact management
Buyer's journey
Daily dashboard
Document management
Automatic data capture
Integration with third-party systems
The choice of a CRM solution is a step into your digital transformation journey. This is why your business should be ready for change.
Are you ready to implement them? What are your real needs? What are your goals? Can you manage the deployment of the solutions? Is your team ready?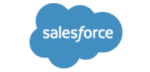 Salesforce is a leading CRM solution. Based on the cloud, Salesforce allows you to centralise your sales, services and marketing actions. You will then be able to have a better understanding of your customer behavior. In fact, Salesforce is also called Customer Success Platform. The advantage of this solution is that you do not need to have advanced IT skills to set it up or manage it.
Salesforce allows you to:
Improve your sales team productivity
Make a decision based on up to date data
Generate more leads and close more deals
Use artificial intelligence to help you understand your results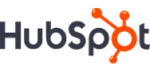 Hubspot combines CRM and Marketing Automation. It was created to decrease your sales team's manual work and optimise their productivity levels by placing clients at the core of your processes. In fact, the Hubspot interface is quite intuitive and each step of the process can be customized.
Hubspot allows you to:
Organize your emails, record calls and generate client data
Follow up on the entire sales funnel
Synchronise with Gmail and Outlook
Identify the content used by leads to customize the approach
Create landing pages and CTAs
Update your website's content, optimize it for search engines and customize it for each visitor
Manage your social media accounts, your blog and you email campaigns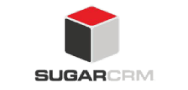 Sugar optimizes your sales team's performance, helping them follow leads and opportunities within the funnel. It also allows the automation of marketing campaigns.
Sugar allows you to:
Forecast income
Visualise sales people's performance
Work offline on the mobile application
Collaborate using Microsoft Outlook or Lotus Notes
Manage multi channel campaigns
Assign leads to your sales teams
Centralize requests addressed to your client service
Some project of marketing automation tool implementation
We work closely with our clients to build long term relationships. Find the clients that we accompany in Marketing Automation and CRM
What are you waiting for to launch your own project?
Be guided by Marketing Automation and CRM experts for the development of your strategies, the deployment and the optimisation of the different processes.
Enhance your business's performance !